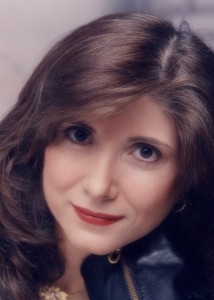 Mississauga author Mary Feliciani will make several appearances this month and next to sign copies of her children's book, The Magic Leaf.
Feliciani will appear at Coles in Cloverdale Mall this Friday from 7-9 p.m. She'll also sign copies of the book, her first, at Coles in Square One on Dec. 12, from 1-4 p.m.
Next month, the author will appear at Coles in Erin Mills Town Centre (Jan. 16, from 1-4 p.m.) and at Chapters on The Queensway (Jan. 24, from 1-4 p.m.).
In The Magic Leaf, a young boy named Carlo growing up in the small Italian town of Roseto in the early 19th century is responsible for bringing food and water to the townsfolk working on a nearby mountain. The physically demanding task begins to take its toll on Carlo, who starts to lose interest in his job.
However, a friend gives him a special present that promises to make his job much easier.
The book was self-published.