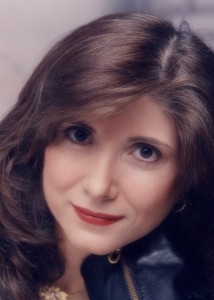 Mississauga author Mary Feliciani is making two appearances this weekend to sign copies of her children's book,The Magic Leaf.
Feliciani is at Chapters across from Sherway Gardens tomorrow, from 7:30-9:30 p.m. On Saturday, she's at the Cloverdale Mall Coles, from 1-3 p.m.
InThe Magic Leaf, a young boy named Carlo growing up in the small Italian town of Roseto in the early 19th century is responsible for bringing food and water to the townsfolk working on a nearby mountain. The physically demanding task begins to take its toll on Carlo, who starts to lose interest in his job.
However, a friend gives him a special present that promises to make his job much easier.
The book, Feliciani's first, is self-published.
"When you first approach it, publishing your own book can be an overwhelming experience," Feliciani, an elementary school teacher at the Toronto Catholic District School Board, toldThe Newsearlier. "But if you break it down and take it step by step, one task at a time, it's not too hard."
For more information, e-mail [email protected]