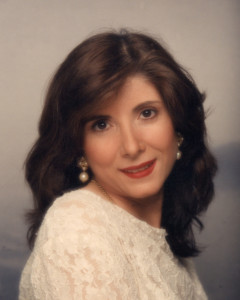 Her new book, Humanitarians, Visionaries, Heroes, and You, is a collection of seven inspiring mini-biographies.
She uses the voices of Mattie Stepanek, Martin Luther King Jr., Mahatma Gandhi, the Dalai Lama, Mother Teresa, Terry Fox, Craig Kielburger, and own reflections to encourage the reader to join a growing movement towards social responsibility and global citizenship.
"I think that people will enjoy the book. The quotes are very inspirational and the reflections are a good place to start a discussion. The biographies give enough information to create a whole picture of the personalities," Feliciani said.
She has lived in Mississauga for over 30 years. She attended UTM and studied Psychology. She then enrolled in University of Toronto Teacher's College and started teaching in 1983.
The audience for the book is ages 12 to 18, although she believes that adults will find it interesting as well.
"I see the book being perfect for youth who are involved in any type of community work or want to get involved. It would also be inspirational for youth that are going through some kind of transitional period," she said.
Inspiration for the novel came from her emotional attachment to Martin Luther King Jr. and his famous I have a dream speech. She was reminded of this when she saw Mattie Stepanek on Larry King Live.
She was then reminded that, "It is in our youth that we are the most idealistic about love, justice and fairness."
"I realized that I was ten years old when Martin Luther was assassinated. His powerful words coupled with news clipping of his death must have forever been imbedded in my mind," she said.
Writing, she says, is an extension of herself.
"When I do write I am never staring at a blank page. I write when I feel compelled to write, and by that time the words and ideas have already been written in my head," she said.
Of all the people featured in the book, her biggest inspirations are Martin Luther King Jr. and Ghandi, because truth was important to both of them.
Gandhi is an inspiration because she became aware of his existence in high school.
"Teenagers go through some kind of intellectual awakening, trying to find themselves and deciding where they fit into the world," she said.
Feliciani has published this book as well as another one titled The Magic Leaf. It's about a boy who learns the value of friendship. It came out in 2006. She wants to turn this book into a series about bullying.
She came up with the title because all of the people in the book can be featured in three categories: humanitarians, visionaries and heroes.
"Although these people are extraordinary and inspiring, I am saying that what makes these people great isn't that they had some great political strategy or that they are smarter than anybody else. What makes them great is that they cared about creating a better world, and we can all do that," she said.
Humanitarians, Visionaries, Heroes, and You is available now at Coles in Square One and Cloverdale Mall in Etobicoke.